Southeast US radar:
Editor's note
: The Atlantic Hurricane season runs from June 1-November 30. Five-day Atlantic Hurricane forecasts in 2017 were as accurate as two-day forecasts in 1998 due to
more powerful supercomputers
.
In a
NOAA video
published May 24, 2018, Dr. Gerry Bell, lead seasonal hurricane forecaster at NOAA's Climate Prediction Center, and the rest of his team NOAA, predicted a
75 percent chance
that the 2018
Atlantic hurricane season
, June 1 through November 30, will either be
near-normal or above normal
, and only a 25 percent chance of a below normal season which means we can expect a likely range of
10 to 16 named storms
, of which
5 to 9
are expected to become
hurricanes, of which 1 to 4
hurricanes are expected to become major hurricanes of Category 3 or higher. More information:
Forecasters predict a near- or above-normal 2018 Atlantic hurricane season | noaa.gov
.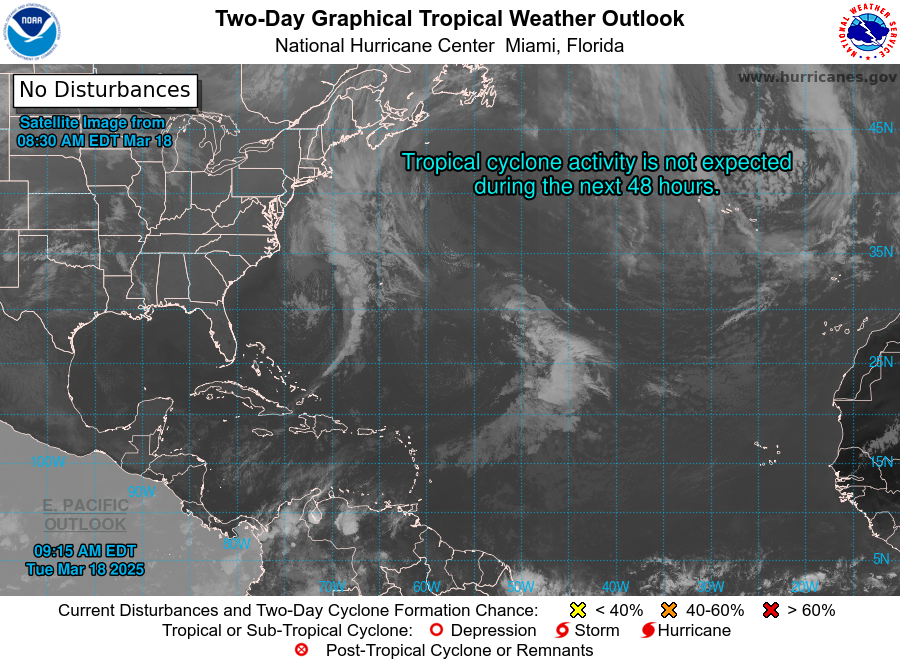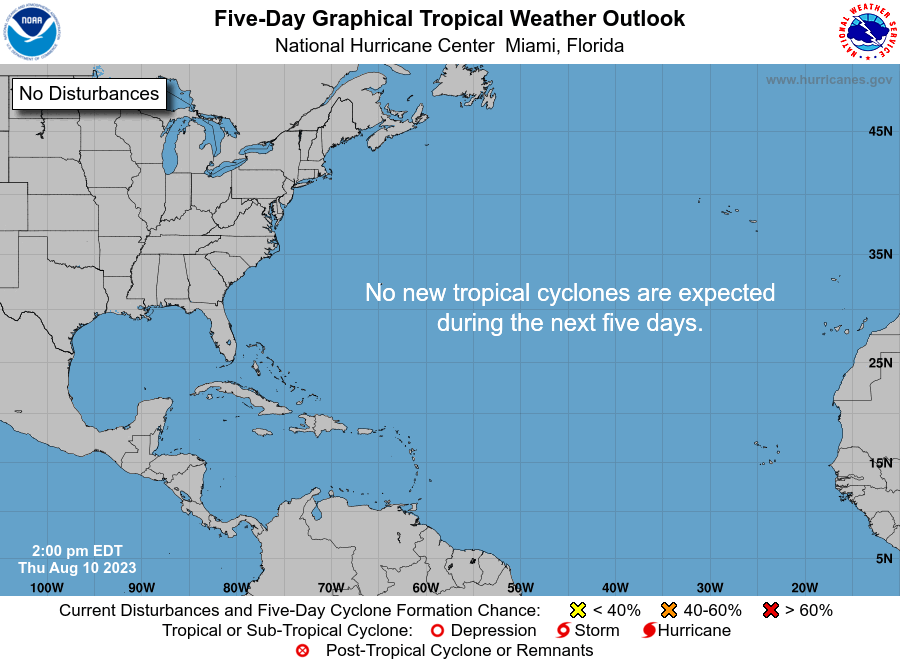 Links:
NHC issued the final Monthly Tropical Weather Summary over the weekend to close out the 2018 Atlantic hurricane season. Tropical cyclone activity in the Atlantic was above normal with 15 named storms, 8 hurricanes, and 2 major hurricanes:

https://t.co/dEg6cZLDXO

.

pic.twitter.com/3gi3LhOum6

— National Hurricane Center (@NHC_Atlantic) December 3, 2018
feedback & comments via twitter @DomainMondo
Follow @DomainMondo
DISCLAIMER