2019 Hurricane Season LIVE
GOES-East - Tropical Atlantic wide views
(each link below opens in new window):
Southeast US radar: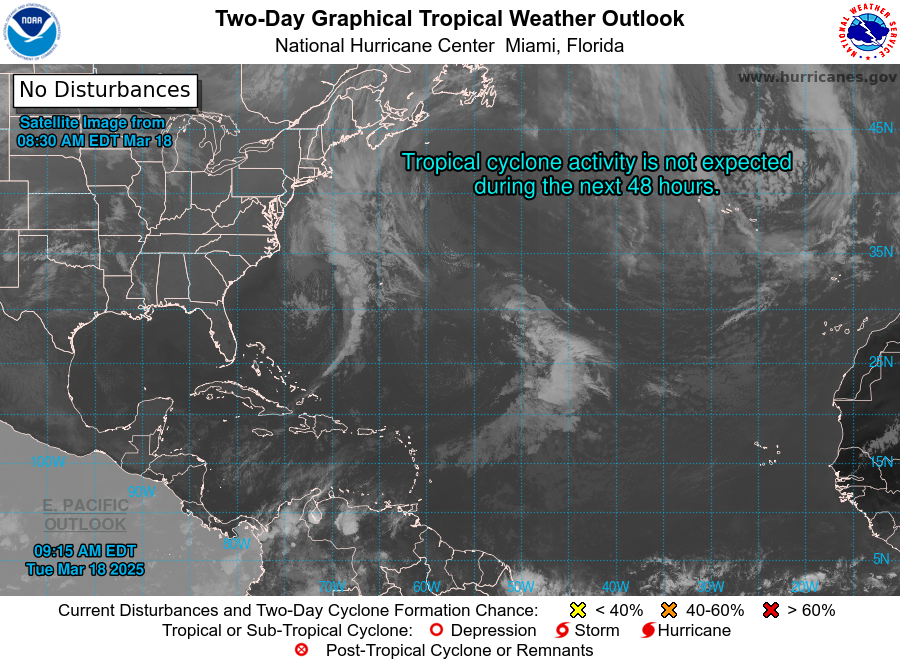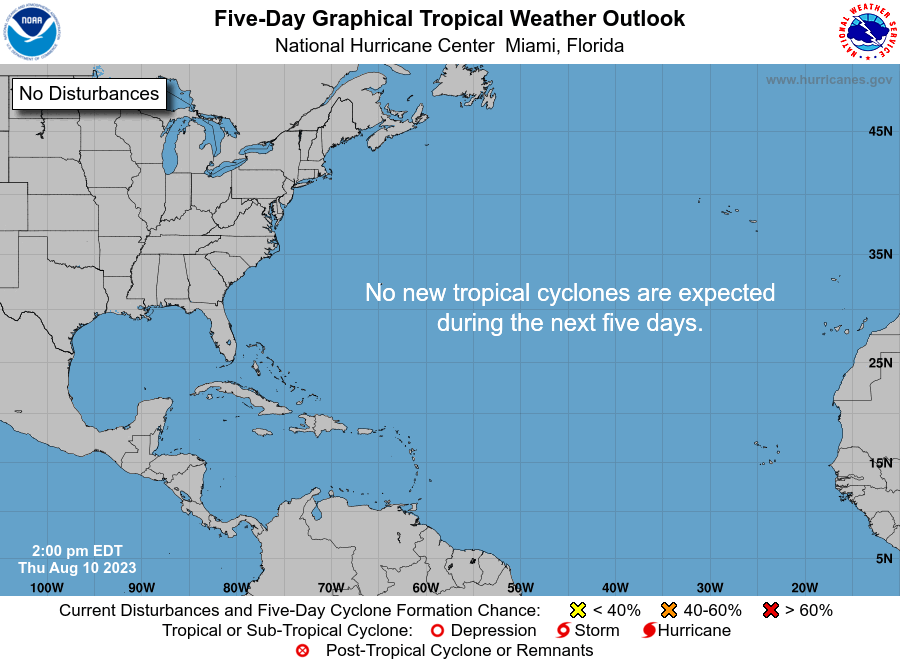 Five-day Atlantic Hurricane forecasts in 2017 were as accurate as two-day forecasts in 1998 due to
more powerful supercomputers
.
NOAA's 2019 Hurricane Outlook for Atlantic and Pacific (.jpg)
NOAA's Climate Prediction Center
is predicting a
near-normal Atlantic hurricane season
in
2019
. This outlook forecasts a 40% chance of a near-normal season, a 30% chance of an above-normal season and a 30% chance of a below-normal season. The
hurricane season
is officially
June 1 to November 30
. For 2019, NOAA predicts a likely range of 9 to 15 named storms (winds of 39 mph or higher), of which 4 to 8 could become hurricanes (winds of 74 mph or higher), including 2 to 4 major hurricanes (category 3, 4 or 5; with winds of 111 mph or higher). NOAA provides these ranges with a 70% confidence. An average hurricane season produces 12 named storms, of which 6 become hurricanes, including 3 major hurricanes. See also Colorado State University's
2019 Atlantic Hurricane Season Forecast
(pdf), and other
2019 hurricane season forecasts
.
See also
Hurricane Strikes in Continental U.S. 1950-2011
(png) and
graphic of FL data
1900-2010.
Links:
Tweets by NHC_Atlantic